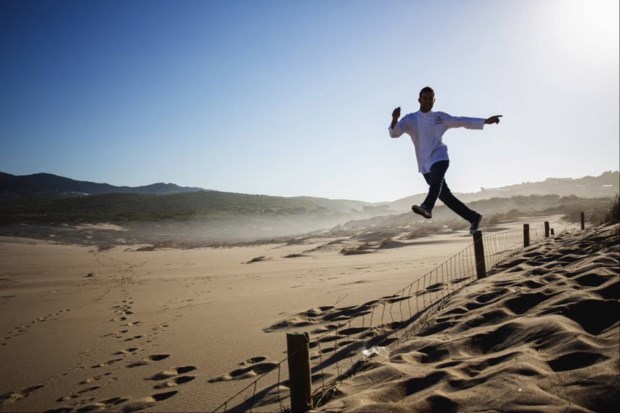 Masterchef on a national television channel, the Cascais chef has seen another one of his restaurants distinguished with a Michelin star, after Fortaleza do Guincho and Costes de Budapeste achieved the same award.
"The Costes team has won again! During the night, two Michelin stars fell on Budapeste: the seventh consecutive for the Costes Restaurant and the first (of many, I hope) to the Costes Downtown, that open just ten months ago." It's the Chef itself who sums up the great news on his Facebook page, adding "I'm speechless".
The awards that "rained down" on Costes brought it international fame, after becaming the first Michelin star restaurant in Hungary. In the last year, Rocha Vieira exchanged Budapest for his hometown Cascais but continued to lead the destinations and the kitchen concepts of "his" hungarian restaurant - where, in loco, the space is controlled by his former sous chef, Palágyi Esther. In 2015, another Costes was born in the city, the Downtown, in the Prestige Hotel.
Rocha Vieira arrived in August at Fortaleza do Guincho, and replaced the veteran Vincent Farges, the man who, for a decade, led that kitchen. Despite Farges' exit, the restaurant held the Michelin star, that was previously conquered and mantained in 2016.
The chef´'s exchange to Cascais was truly a homecoming return. The 36 year-old chef, was born and lived in Cascais up to his 19s. After that, he went to London to study gastronomy at the renowed cooking school Le Cordon Bleu. In the meantime, he would work in several top restaurants in England, France or even Spain. In 2008, he arrived in Budapest and opened the Costes restaurant. He won the first Michelin star in Hungary, just after two years of the Costes opening.
Shortly after the Michelin stars have been confirmed, Rocha Vieira wrote on his page: "Once again the dedication and teamwork proved that the effort of a lifetime always pays off, Far from what it was my home for the past seven years. I proudly celebrate in Portugal, but I want to send a hug to my comrades in Budapest".
In Portugal, José Avillez became the first portuguese chef winning two Michelin stars (thanks to his Belcanto restaurant). In the country, there are also two more Michelin stars: Hans Neuner with Ocean (in Armação de Pêra, Algarve) and Dieter Koshina with Vila Joya (in Albufeira, Algarve).
Source:
Fugas